If you'd rather not watch the video, a screenshot is shown below.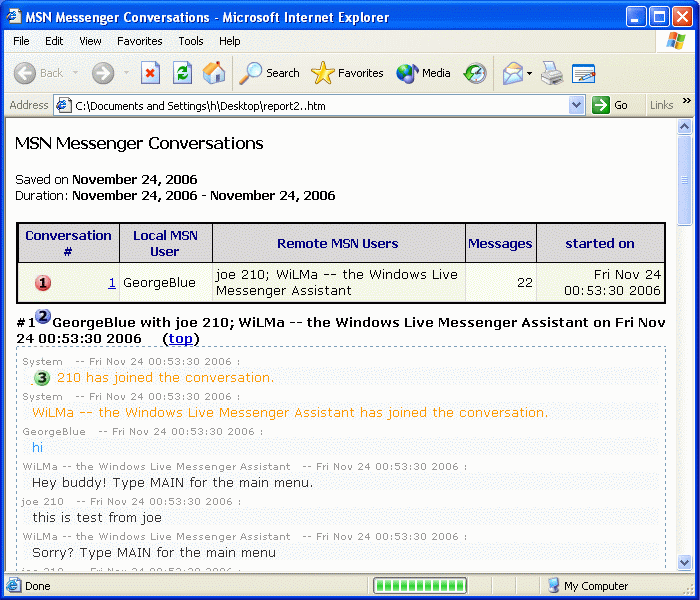 Screenshot highlights
All the saved conversations are shown in the overview table. Click the conversation number to view details.

An overview of the conversation shown below tells the conversation number, the local MSN user, remote MSN user(s), and when the conversation is started.

A list of messages appears here. "System" will tell some one has joined or left the conversation.
The Exported History
View history and do further analysis.
The exported history is HTML file. You can click the report button in the main window, and export conversations captured in the popup MSN chat report window.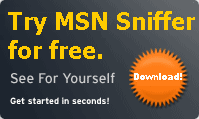 Keep up with MSN Sniffer on our EffeTech Mailing List
Subscribe to our free newsletter and receive updates on new features, announcements, and special offers. And don't worry, we're a selfish bunch: We'll never sell, disclose, or trade your email address.
Privacy Policy
|
Terms of Service
|
Questions?
| Copyright ©2006
EffeTech Sniffer
Windows, MSN and MSN Messenger are registered trademarks of Microsoft Corporation. Any other trademarks are property of their owners. This site is not affiliated in any way with Microsoft Corporation or NG.