If you'd rather not watch the video, a screenshot is shown below.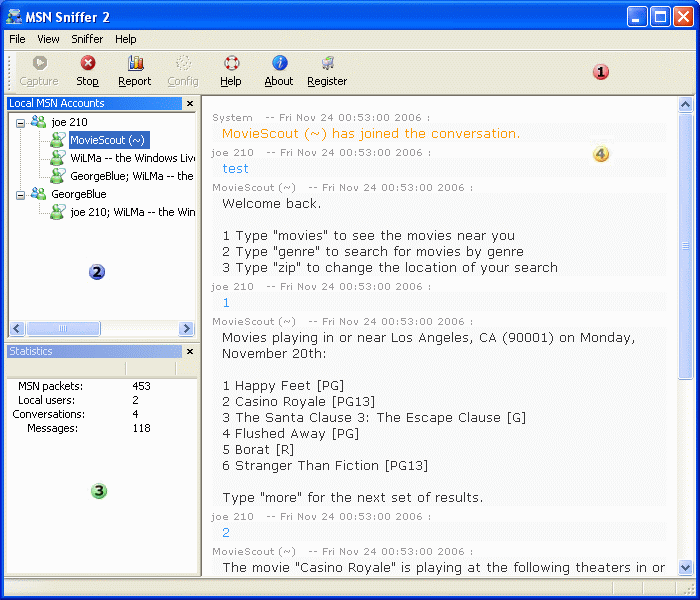 Screenshot highlights
There are several most useful shortcut buttons in the toolbar so you can control the MSN Sniffer easily.

Local MSN accounts in your LAN and their conversations appears in the upper-left pane.

A list of Statistics on packets, users and messages is shown here.

When you select a conversation in the upper-left pane, messages in that conversation will appear, and update automatically.
Keep up with MSN Sniffer on our EffeTech Mailing List
Subscribe to our free newsletter and receive updates on new features, announcements, and special offers. And don't worry, we're a selfish bunch: We'll never sell, disclose, or trade your email address.
Privacy Policy
|
Terms of Service
|
Questions?
| Copyright ©2006
EffeTech Sniffer
Windows, MSN and MSN Messenger are registered trademarks of Microsoft Corporation. Any other trademarks are property of their owners. This site is not affiliated in any way with Microsoft Corporation or NG.