If you'd rather not watch the video, a screenshot is shown below.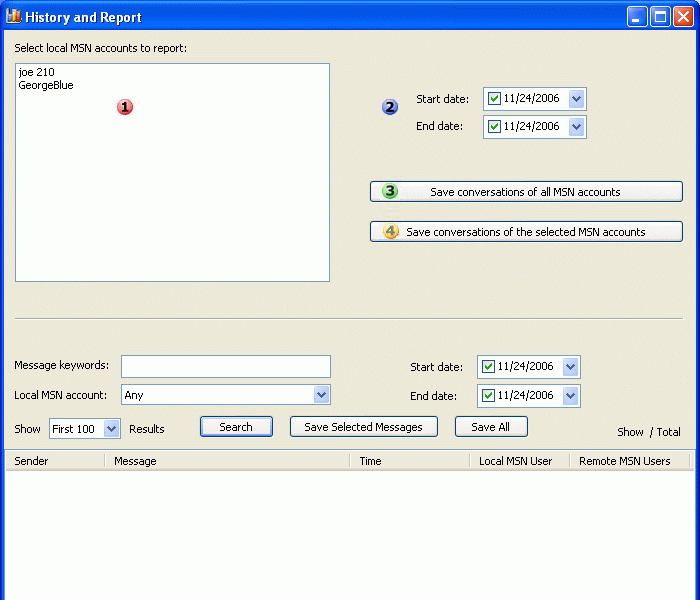 Screenshot highlights
Local MSN accounts in the database appear in the upper-left pane. You can select one, many or all of them.

You can select to export those conversations in a specific duration only.

Export conversations of all local MSN accounts.

Export conversations of selected local MSN accounts.
The MSN Report Window
Export history conversations as you want.
The report window lets you see all your captured local MSN accounts, and export conversations of MSN accounts you selected for the duration you specified. A MSN chat history file will be generated.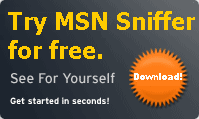 Keep up with MSN Sniffer on our EffeTech Mailing List
Subscribe to our free newsletter and receive updates on new features, announcements, and special offers. And don't worry, we're a selfish bunch: We'll never sell, disclose, or trade your email address.
Privacy Policy
|
Terms of Service
|
Questions?
| Copyright ©2006
EffeTech Sniffer
Windows, MSN and MSN Messenger are registered trademarks of Microsoft Corporation. Any other trademarks are property of their owners. This site is not affiliated in any way with Microsoft Corporation or NG.